We travelled back to Texas for a couple days and the best friends in the world threw a baby shower. It was the cutest thing ever. The food all coordinated with a book. If You Give a Dog a Donut, was next to a plate of donuts. There was an adorable cupcake caterpillar next to The Very Hungry Caterpillar. The Dragon Loves Tacos was next to tacos. Meatballs were of course next to Cloudy with a Chance of Meatballs. The display was just absolutely precious.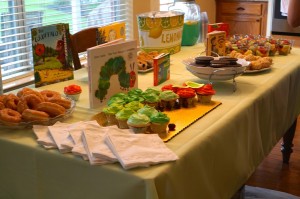 The other table had little "Thank You" tins with M&M's in them, cookies with Ander's name on them, and bookmarks that said "Children become readers on the laps of their parents."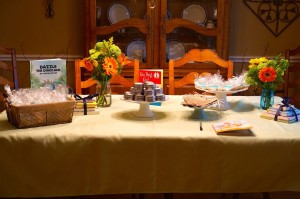 Seeing Ander's name everywhere was surreal. We've known his name for awhile, but it was so crazy to have it up and around. I know he's a real person inside of me, but seeing his name in print made it very real.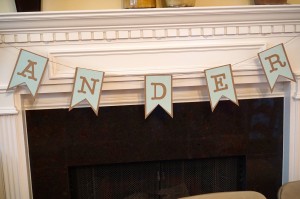 This bulliten board had Ander's name and baby pictures of both JMO and me. We were cute kids, so of course Ander will be too.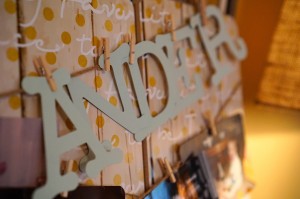 This bassinet was brought by JMO's cousin, her uncle made it and her three kids used it. Their names and birthdays are written under the mattress. Now we'll put our child's birthdays on it, and pass it back to the other side of the family when they start having grandchildren.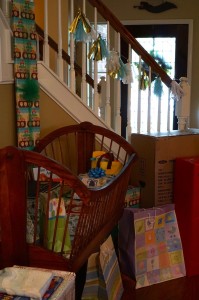 After being away from all the people in my life, the shower was even more emotional than it might have been had we still lived around Houston this year. We have an incredible support system. Everyone was so generous and we can't believe how much stuff this tiny human now has. We won't be alone in our journey of parenthood. I'm so grateful to these wonderful women, Ander will have lots of love in his life!