For the last few years, JMO and I have sat down and reflected and blogged about the previous year. JMO's post for this year is right here. He has pretty good things to say. At the end of the year, it always seems surprising to acknowledge how much really happened!
I took some time off from teaching. In June, I packed up my classroom to prepare for our move. I really loved the school where I worked, and it was hard to leave. But, I know I'll have a home there if I have the chance to go back!
Took a trip to Fredericksburg with my good gal pals in the spring. It was an escape from life and a chance at quality friend time before life changes for all of us.
We moved to the beach in June! JMO and I rented a condo in Navarre, Florida. We see my grandparents every week. We had company most of the summer and have really enjoyed getting to be part of our friends and families vacations. The view is wonderful and the town is small and quiet. JMO and I get to spend lots of time together and lots of quality time with my grandparents and family that comes to see them.
I was able to put my feet in the Pacific Ocean and visit the Jackson's in Oregon. It was a relaxing and outdoorsy week with my oldest friend.
I turned 30. It was pretty fab, great weekend in New Orleans with great friends. I think I've done pretty well in my first 30 years.
I interned at a middle school and a primary school library this fall. Two more classes and I'll have a master's degree in May.
JMO and I are having a baby. I'm loving getting to talk to my grandparents so much and share part of this experience with them.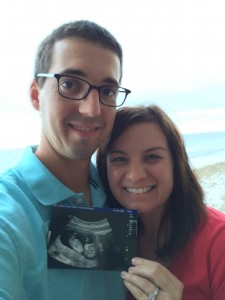 This year was a little different for us, but I'm extremely grateful for this chance to spend quality time with family and my husband. Life will be very different again this time next year, as was 2013, 2012, 2011, 2010, 2009, and 2008.